If you're looking for a checking account that's FREE and provides a wide array of benefits, you've come to the right place. Welcome to Free & Easy Checking!
If you have a checking account at another financial institution, no problem. We make it simple and easy to switch it to an ABNB checking account, plus direct deposit can also be switched in minutes by using our handy ClickSWITCH tool. See details below.
Free & Easy Checking
Dividend-bearing at
0.05% APY*
*APY= Annual Percentage Yield
Summary
Refunds on ATM fees nationwide (up to $25 monthly)
No minimum balance required
Unlimited transactions
No monthly service fee


Free E-Services Package
Free Online Banking
Free Mobile Banking with free Mobile Deposit
Free Visa debit card
Free Bill Pay
Free Zelle®
Free Apple Pay®, Samsung Pay® and Google Pay®
Free eStatements

Free Security Package


Free CardValet App for debit cards
Free E-Lerts
Free credit report when you open account (optional)
Overdraft Protection
In the event that the funds in your checking account are insufficient, overdraft protection provides peace of mind.
Overdraft Options*
From Your Savings Account. In accordance with federal regulations, you may transfer up to six times per month from any savings account designated to cover non-sufficient funds. You must choose the overdraft option to be active.**
From Your Overdraft Line of Credit. Alternately, you may apply for an ongoing Line-of-Credit. The interest rate for the Line-of-Credit depends on your credit qualifications. You must choose the overdraft option and specify which account will provide the primary overdraft funds.
Courtesy Pay. The Courtesy Pay program is offered on qualified checking accounts. Courtesy Pay is an overdraft program that provides added financial security and peace of mind. Courtesy Pay is a privilege service and not a loan; it is not tied to a note, line of credit, or savings option. When you enroll and qualify in Courtesy Pay you can overdraw your share draft checking accounts to a pre-set limit, and retain this privilege by bringing your checking account to a positive balance within a designated time limit.
Courtesy Pay is activated only after available funds in other share/savings accounts that you have previously set up for overdraft protection have been transferred to clear checking account items. ABNB may honor overdrafts of individual share draft checking accounts subject to certain conditions and limitations as set forth in the following policy:
Maximum Overdraft Protection Limits
$100 for new accounts less than 45 days
$600 for accounts 46 days or older
Qualifying Criteria
Members who have opted in to Courtesy Pay, and
Have a regular deposit of at least $50.00 per month, and
Bring the account to a positive balance at least once every 30 days
Accounts must be in good standing
Courtesy Pay is limited to one checking account per primary member
Non-Qualifying Factors
ABNB charged-off, garnished and/or bankruptcy accounts
Currently delinquent 30 days or more on loans
Currently negative account balance over 30 days
Accounts that have gone delinquent on loans within the first 45 days, or had a negative balance for more than ten days will be permanently disqualified from Courtesy Pay
Enrolled in Debt Management Program
Under 18 years of age
Business/commercial accounts
Bad address
Estate/trust accounts
Other negative account activities at Management's discretion
Checking account declined by Chex Systems
Overdraft Protection and Fee Information
Courtesy Pay fees — $35 per item
There is no interest charged on any overdraft or unpaid overdraft charge. There will be no late charges or other fees other than the overdraft fee.
The following service channels are included for overdraft protection:

Checking
Bill Pay
ACH debits
One-time debit card transactions
Courtesy Pay limits are included in the "available balance" authorizations on Visa Debit Card transactions only. The Courtesy Pay limit is not disclosed to members on any other type of transaction or available balance information, i.e. ATMs, Self-Service Telephone Banking, Online Banking, etc.
*Overdraft Protection Plan. If we have approved an overdraft protection plan for your account, we will honor checks drawn on insufficient funds by transferring funds from another account under this Agreement or a loan account, as you have directed, or as required under the Credit Union's overdraft protection policy. The fee for overdraft transfers, if any, is set forth in the Truth-In-Savings Disclosure. This Agreement governs all transfers, except those governed by agreements for loan accounts.

**If, on any day, the funds in your savings account are not sufficient to cover checks, fees or other items posted to your account, we may pay or return the overdraft in accordance with our overdraft policy or an overdraft protection plan you have with us. The Credit Union's determination of an insufficient account balance may be made at any time between presentation and the Credit Union's midnight deadline with only one review of the account required. We do not have to notify you if your account does not have funds to cover checks, fees or other posted items. Whether the item is paid or returned, your account may be subject to a charge as set forth in the Truth-in-Savings Disclosure. Except as otherwise agreed in writing, we, by covering one or any overdraft, do not agree to cover overdrafts in the future and may discontinue covering overdrafts at any time without notice. If we pay a check or impose a fee that would otherwise overdraw your account, you agree to pay the overdrawn amount in accordance with our overdraft policy.
ClickSWITCHâ"¢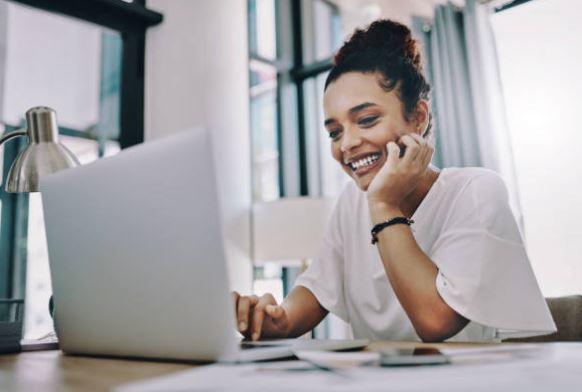 Switching Your Checking Account To ABNB Is Fast, Safe & Easy With ClickSWITCH™
Moving your checking account is easier than ever. ClickSWITCH is our user-friendly digital tool that allows you to quickly and seamlessly move your direct deposit plus automatic and recurring payments from your current financial institution to ABNB in just a few clicks. Just log into ABNB's online banking to get started and follow the simple steps below.
Benefits of ClickSWITCH
Easily search a company or financial institution… the information will pre-populate for you
Use e-signature to securely submit forms for each of your switches and closures
SwitchAssist allows your transaction information to be quickly imported from your financial institution. Simply select the account that you use for automatic payments, direct deposit(s) and Bill Pay and your transaction history will be populated in the sections based on your specific transactions.
Switching is Easy as 1, 2, 3!
Log into ABNB's online/mobile banking
Click on the MORE icon, select CLICKSWITCH and click Open
Click on the switch options provided and follow the instructions
Here's What You'll Need To Make The Switch
Your current direct deposit information and the addresses of your depositor(s)
All automatic and recurring payment information including company names and addresses, login information and your account numbers
Consumer Checking Account Disclosure
*APY = Annual Percentage Yield. Rates accurate as of 05/12/2020. Rates subject to change without notice. Fees could reduce earnings. No minimum deposit. No minimum balance to earn dividends. Dividend rate may change after opening account.