ABNB Financial: Online Member Portal Video
Clicking the link above will take you to a third party website. We don't endorse or control the content of the site you're about to visit. Please review their Privacy Policy as it may differ from our Privacy Policy. We hope you found the information you were looking for from ABNB Federal Credit Union.
When it comes to planning for your future and dealing with everything from estate planning to investment analysis, it helps to have a professional who's experienced and knowledgeable to assist you along the way.
At ABNB, our Investment Services department works closely with our members to provide them with investment strategies that best match their unique situations.
If you're interested in learning more about Investment Services, give us a call today at 757.523.5389.
Services
Our investment services include:
Retirement and income planning
Investment analysis and portfolio allocation
Wealth transfer and estate planning strategies**
Through our broker-dealer, CUSO Financial Services, L.P.*, we offer a broad range of investment products* to help you implement your plans, including:
Mutual funds
Fixed, Equity-indexed, and Variable annuities
Traditional and Roth IRAs
529 plans (college savings plans)
Life and Long Term Care Insurance
Individual stocks and bonds
Meet Your Reps

Gary Friedman, Investment Advisor

Gary Friedman joins ABNB Financial available through CUSO Financial Services, L.P. * with more than twenty years of investment experience. He is a lifelong resident of Virginia Beach and received his Bachelor's Degree from Virginia Tech. Gary believes in the importance of building client relationships through conversation about their objectives and goals. As a Virginia Beach native, he is excited to be part of a local community-based credit union to help our members with every stage in their financial lives whether its accumulating wealth, investing for income, saving for retirement, or considering estate planning issues. Each strategy is customized to the member's goals and desires. Gary holds Series 7 and 65 securities licenses as well as Virginia Life, Health, and Variable contracts licenses.
Heiner Kessler, Investment Advisor

Heiner joins CUSO Financial Services, L.P. at ABNB as a Financial Advisor following nearly a decade of assisting individuals in every stage of their financial lives. Kessler is well versed in all aspects of financial planning including: initiating IRAs, planning for college, establishing term insurance, income planning in retirement, long-term care insurance, and leaving a financial legacy.
Heiner looks forward to implementing his understanding of meaningful member relationships by developing personalized solutions for members and piloting appropriate adjustments as members' goals and needs change over time. In order to offer best recommendations for ABNB members, Heiner Kessler holds series 6, 7, 63, and 65 securities licenses, as well as Virginia life, health, and variable contracts licenses.
William Albert, Investment Advisor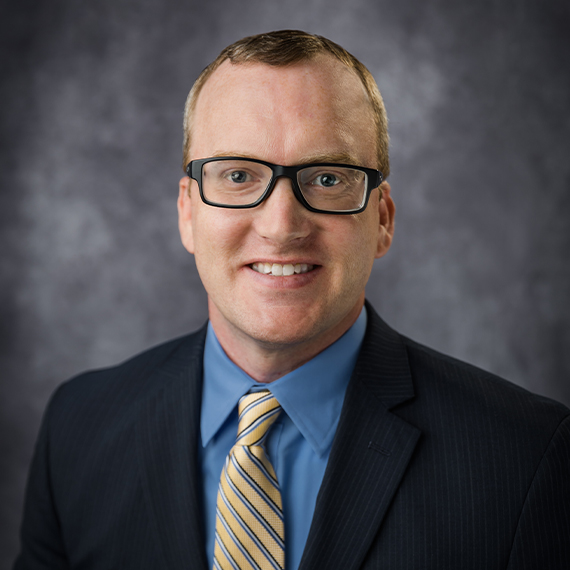 William Albert joins ABNB Financial available through CUSO Financial Services, L.P. with a passion for the financial services industry. He is a native of Virginia Beach and received his Associates Degree from Tidewater Community College. In 2019 William earned his Chartered Retirement Planning Counselor (CRPC) designation from the College for Financial Planning, where he learned the entire retirement planning process. William helps members create a customized "road map" to retirement and through retirement by detailed conversations during his consultations to help meet member's unique goals, and retirement plans.
William looks to develop lifelong relationships with ABNB's members and their families by his detailed approach of holistic planning throughout our member's lives. He holds his Series 7 and 66 securities licenses with CUSO Financial Services, L.P. as well as his Virginia Life, and Variable Contracts License.
Michelle Grant, Investment Representative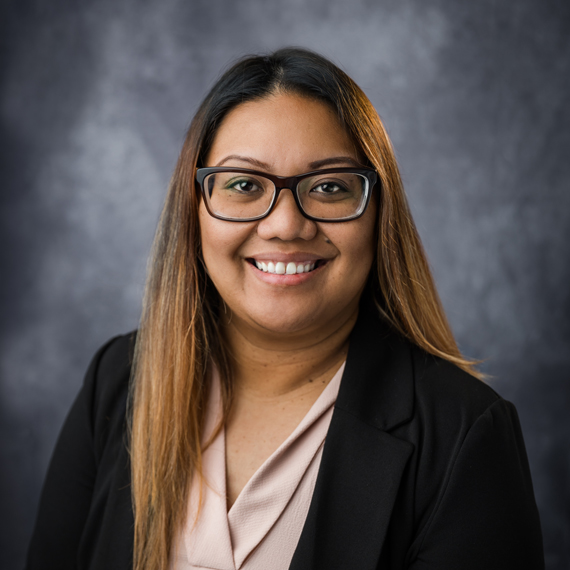 Michelle Grant joins ABNB Financial available through CUSO Financial LP. A Philippines native, Michelle has over 15 years experience in the financial industry by helping members with their financial goals. She emphasizes on the importance of trust, honesty and integrity when building lifelong relationships. Michelle collaborates with members to discuss their objectives and needs to tailor a personalized plan to achieve financial success. With a wide array of ways to nurture and foster our members financial health, Michelle holds Series 6, 63, and 65 securities licenses, as well as life, annuities, and variable contracts.
Robin Garcia, Investment Services Sales Assistant

Robin Garcia joined the Investment Services team as a Sales Assistant in June 2020. Before working in Investment Services, she spent several years working in our ABNB branches taking the opportunity to learn the culture, products, and who our members are. Born and raised here in Hampton Roads she understands the economic and social environment of our members. Robin is a graduate from Old Dominion University in 2014 earning her bachelor's degree in Business Administration with concentrations in Marketing and Business Analytics. She is focused on further building relationships with our members and wants make sure our members are educated on products that best serve their needs.
eVISION Online Trading Tool
"Do-it-Yourself" Online Trading
If you are an investor who wants to make your own decisions, eVISION is your premium choice for online investing in stocks, options and mutual funds, with commissions as low as $14.95 (complete pricing schedule available online upon sign-in). To assist you in your decision-making, we provide quotes, charts, and analyses for managing your portfolio. You have 24-hour access to the real-time information you need. Every day.*
eVISION® is a registered trademark of CFS.
*Extreme market volatility and trade volume may affect system access and execution.
*Non-deposit investment products and services are offered through CUSO Financial Services, L.P. ("CFS"), a registered broker-dealer (Member FINRA/SIPC) and SEC Registered Investment Advisor. Products offered through CFS: are not NCUA/NCUSIF or otherwise federally insured, are not guarantees or obligations of the credit union, and may involve investment risk including possible loss of principal. Investment Representatives are registered through CFS. ABNB Federal Credit Union has contracted with CFS to make non-deposit investment products and services available to credit union members.
**For specific tax advice please consult a qualified tax professional.