0% Interest through 2021 on Balance Transfers

0% Interest through 2021 on Balance Transfers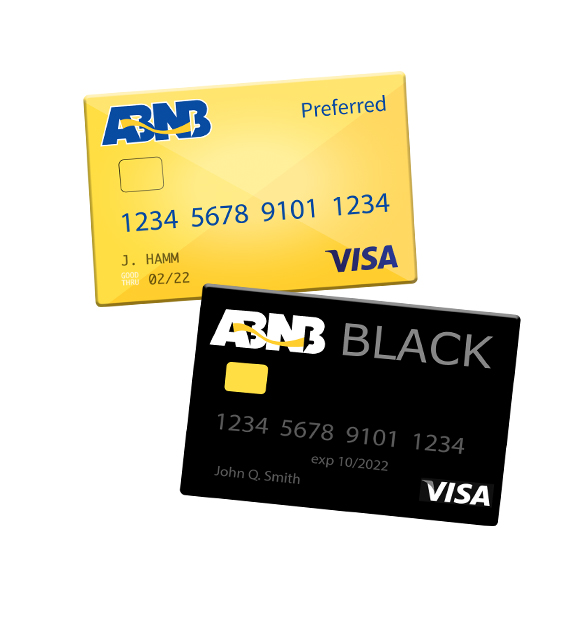 Transfer your high-interest credit card balances to ABNB and get a special intro rate of 0% APR* through 2021. The sooner you transfer, the more you'll save! Choose between our VISA Preferred or ABNB Black Card!
VISA® Preferred
Auto Rental Collision Damage Waiver
Travel and Emergency Assistant Services
Warranty Manager Service
ABNB Black
1.5 points per $1 on all purchases
Points can be redeemed for travel, merchandise, gift cards, even CASH BACK!
With ABNB BLACK, you don't have to choose between cash back or rewards, you get BOTH!
BONUS- Earn up to 25,000 Reward Points with $3,000 in purchases during your first 90 days!
Don't delay! - Offer ends June 30, 2021.
Apply in minutes now!
Offer is available on ABNB VISA® Preferred and ABNB Black cards only.
Application and Solicitation Disclosure