Home Equity Line of Credit/HELOC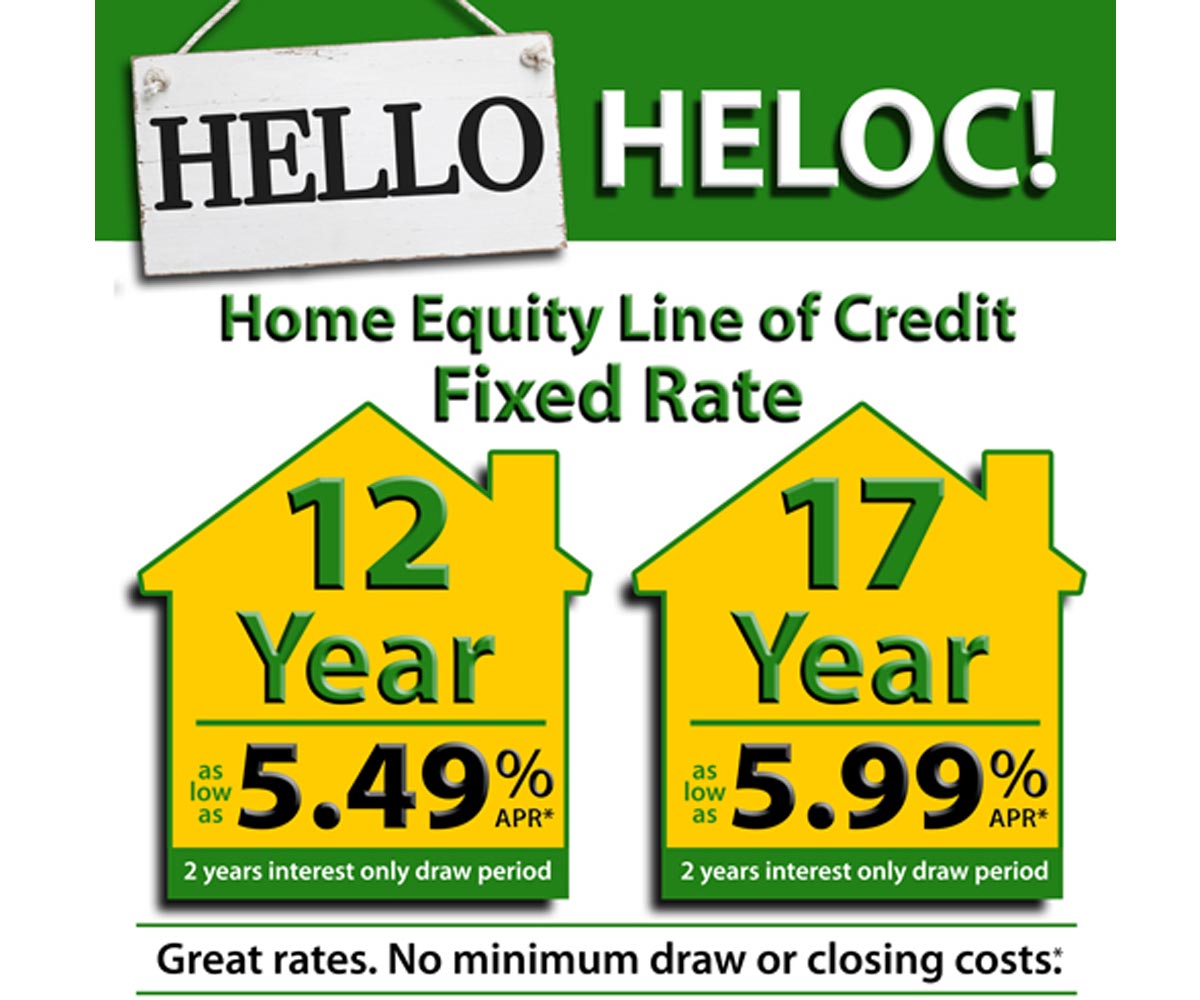 It's time to get your home in shape! Put the equity in your home to work for you with a Home Equity Line of Credit (HELOC) from your friends at ABNB!

A HELOC is perfect for home remodeling, projects, paying for college, vacations, and more because you can continually draw from it without having to reapply. It uses the equity in your home to finance all kinds of needs and wants, from debt consolidation to major life events. In addition, you can expect competitive rates and a variety of terms that save you money in the long run!
Get competitive rates for ongoing or seasonal needs such as:Education expenses, major life events, major home improvements, debt consolidation, building emergency reserves, and much more!
No closing cost option available when you take an advance of at least $15,000
The existing equity in your home is used as collateral
Affordable repayment terms that work for you
Funds available anytime without reapplying
Revolving credit – as principal is repaid, more becomes available for use
Funds can be transferred to another account, withdrawn, or checks may be written to pull from the HELOC account
Interest paid might be tax deductible**
Set up automatic payments to be deducted from your account monthly
Local decision-making and processing here in Hampton Roads and Northeastern North Carolina
Attentive, friendly service from start to finish
HELOC Rates
5.500% APR
Line of Credit
(Up to 100% Loan to Value)
5.49% APR
2/10 Year Fixed Line of Credit
5.99% APR
2/15 Year Fixed Line of Credit
*APR = Annual Percentage Rate. APRs are fixed rates with an LTV of 100%, and will not increase during the life of the loan. Rates and terms subject to change without notice. Available to members with qualifying credit. Some restrictions may apply. Closing costs will be applied if you close the loan within the first two years. Interest may be tax deductible, consult your tax advisor.