ABNB Celebrates Haygood Branch Grand Opening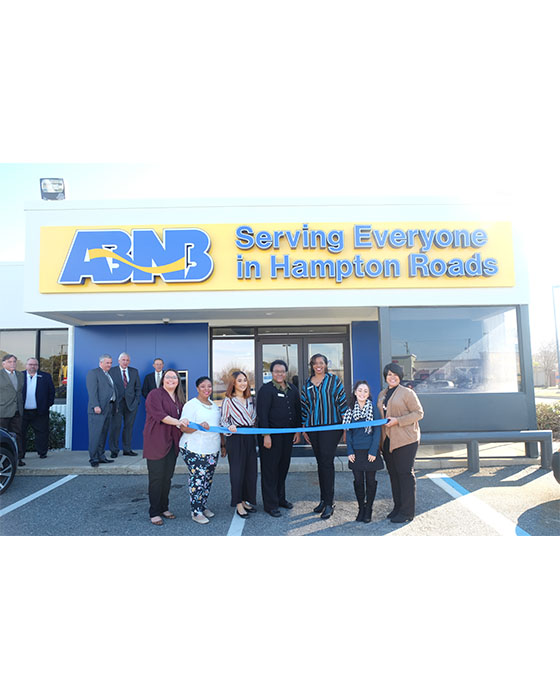 Chesapeake, VA | January 30

ABNB Federal Credit Union celebrated the move of its Wishart branch to its new location at 1068 Independence Blvd. in Virginia Beach. The grand opening took place Monday January 28th through Wednesday January 30th with breakfast food and afternoon snacks served daily. 97.3 The Eagle radio held a remote broadcast from the branch on January 28th from 12noon to 2pm. ABNB also hosted a public Ribbon Cutting Ceremony in partnership with the Hampton Roads Chamber of Commerce on January 30, 2019 at 10:00am featuring Mayor Robert M. "Bobby" Dyer of Virginia Beach.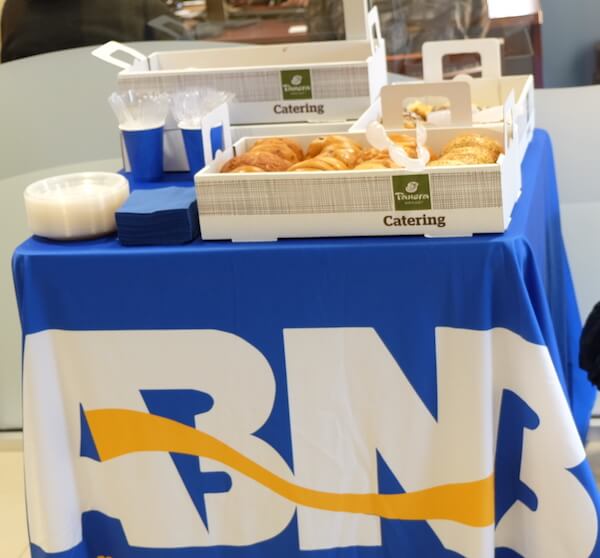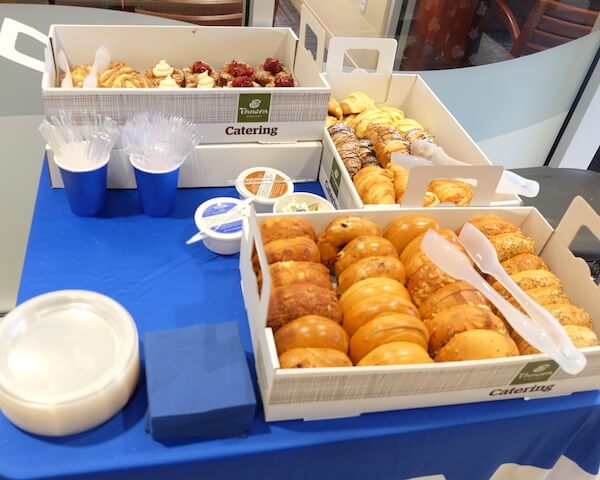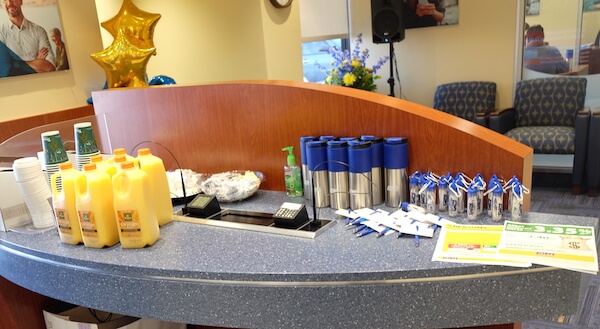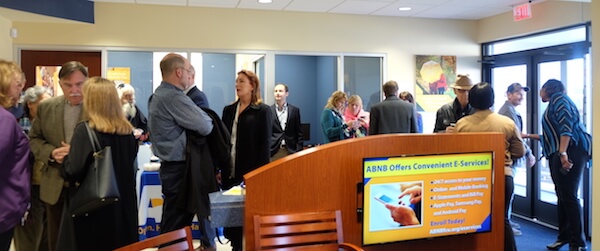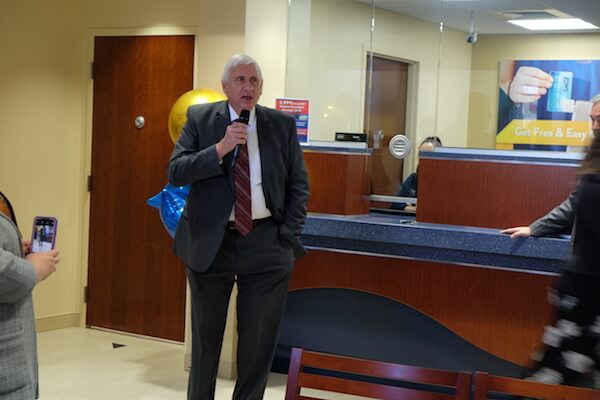 "The Wishart branch move to a brand new Haygood location represents our continued commitment to world-class member service in the Virginia Beach community," stated Charles A. Mallon Jr., President/CEO of ABNB. "This new branch will not only serve existing members, but we also encourage residents in the Virginia Beach area to join ABNB as we continue to help residents on the Southside achieve their financial goals," concluded Mallon.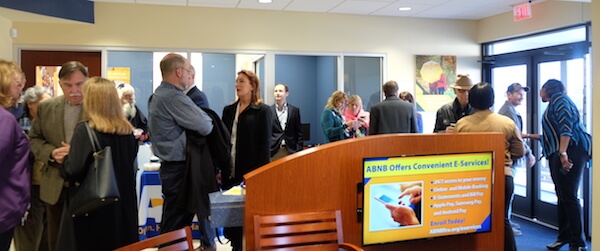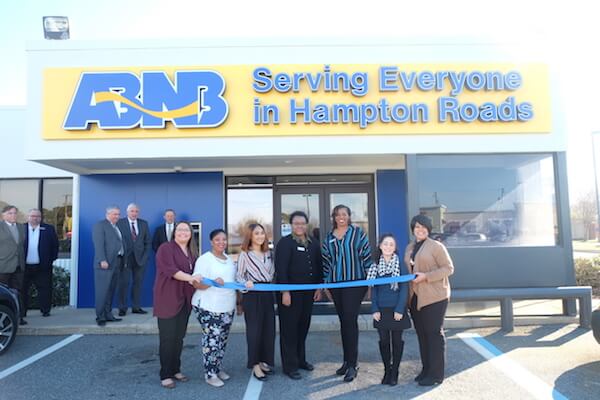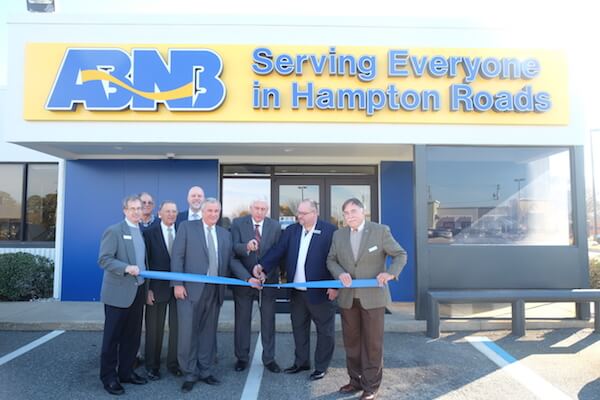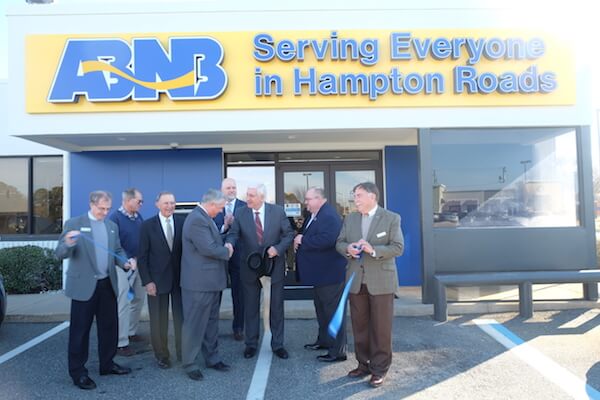 "I'm thrilled to say that the entire Wishart staff has moved to our new Haygood location right up the street which allows our team to seamlessly serve members' financial, Insurance, Investments and Business needs," stated Charlene Kitchens, Relationship Manager at Haygood. "This location is visible and easily accessible to residents of the surrounding neighborhoods. We welcome the opportunity to save people money on loans and help them build their savings for a solid financial future," concluded Kitchens.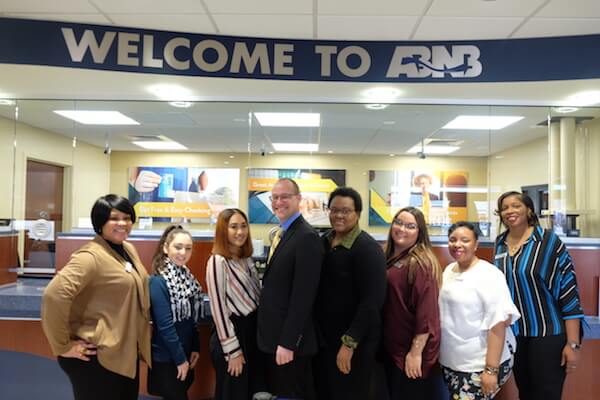 The Haygood branch features a 24-hour ATM, a drive up-lane that is available: Monday - Thursday 8:30am-5:30pm, Friday 8:30am-6:00pm and Saturday 9:00am-1:00pm and lobby hours of Monday–Thursday, 9:00am-5:00pm; Friday 9:00am-6:00pm and Saturday 9:00am-1:00pm.
---
For over 58 years, ABNB has continued its commitment to provide comprehensive financial services along with professional and personal service to its members in Hampton Roads and North Carolina. With eighteen branches and numerous service centers nationwide, ABNB currently serves more than 56,000 members and was recently recognized by Forbes as "Best-In-State" credit union. For more information on ABNB Federal Credit Union, visit www.abnbfcu.org or call 757-523-5300.