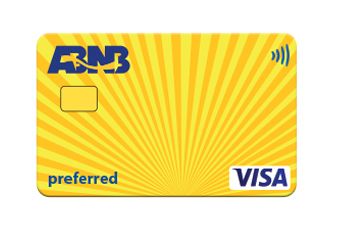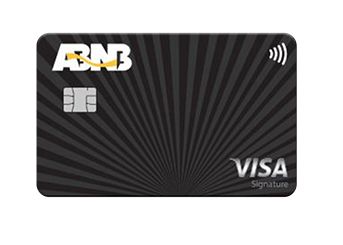 Take control of your credit.
At ABNB, we're here to help members manage their finances responsibly with different cards for different styles of spending. We offer a competitive low rate Preferred card and a Signature card with rewards. So whether you're just starting your credit journey, repairing bad credit, or looking for extra benefits, we've got the right card for you.
Key Features
Competitive Rates
No Annual Fee
EMV Chip Security
Open any wallet or purse and you'll likely see a few credit cards, a grocery store card, a driver's license, and a debit card. Makes sense, considering more than half of all Americans have some kind of credit card.
A credit card is different than your everyday debit card, which you use to pay for transactions directly from your checking account. Swipe the card, enter your PIN, and money comes out of your account. A credit card is similar, but uses lender funds to pay for your transactions.
When you apply for a credit card, a lender will analyze your credit report to determine your creditworthiness. They'll look at payment history, number of accounts, late payments, and age of credit to qualify you for an account and, if so, set an initial credit limit. For first-time credit card holders, you may be approved for a lower limit and a higher rate at the start. Borrowers with extensive credit history and solid credit scores may be approved for a higher credit limit and lower interest rates.
Either way, when you get a credit card and use it, you're responsible for paying it back. Typically, you'll only want to use what you can afford to pay back.
A credit card is a big responsibility, and can have substantial impacts on your ability to borrow money in the future for things like cars, student loans, mortgages, and other credit cards.
Compare the benefits of each card type:
Secured Credit Cards
Unsecured Credit Cards
Prepaid Debit Cards
If approved for a secured credit card, you'll put down a set amount of cash to draw on. Like a regular card, you'll be responsible for paying it back.
If approved for an unsecured credit card, you'll put down none of your own money and will be free to spend up to whatever your limit is, but you'll be responsible for paying it back plus interest, if applicable.
Reloadable, meaning you put as much money in per month as you're willing to spend.
Monthly payments, on-time or not, and usage will be reported to the major credit bureaus (Equifax, Experian, Transunion), and will impact your credit score and credit report.
Has no impact on your credit score or credit report.
After several on-time payments and responsible usage, you may be upgraded to an unsecured line and your limit may increase.
On-time payments and responsible usage will positively affect your credit score, and may result in a higher credit limit.
Once your initial deposit is spent, you have to deposit more.
We're thrilled to offer two credit cards for members: The Visa® Preferred card and the ABNB Visa® Signature Rewards card.
Card Type
Visa Preferred
ABNB Visa Signature Rewards
Annual Fee
None
None
Signup Bonus
None
20,000 rewards points*
Over-limit Fee
None
None
Rewards
None
Visa signature benefits, cash-back capabilities, and Scorecard Rewards program
Earn 1.5 points per $1 spent on all purchases, including travel, dining, and retail.

ABNB credit card holders are rewarded with all sorts of perks and benefits, including:
Competitive interest rates
EMV chips and Visa® SRC for extra security
Roadside assistance for help with towing, tire changes, jumpstarts, lockouts, fuel delivery, and more
ID Navigator powered by Norton LifeLock
Online credit card account management
Scorecard Rewards program
For questions or concerns regarding card security, applications, or rewards, contact the following phone numbers:
Our online debt/payment protection process is simple, fast, and convenient. To file a Debt/Payment Protection claim call 800.621.6323 or visit Your Claim (cunamutual.com) . Our mobile-friendly site gives you 24/7 access to your claim, so you can start a new claim, see your claims status or benefits details, and view FAQs.