ABNB Announces New Yorktown Branch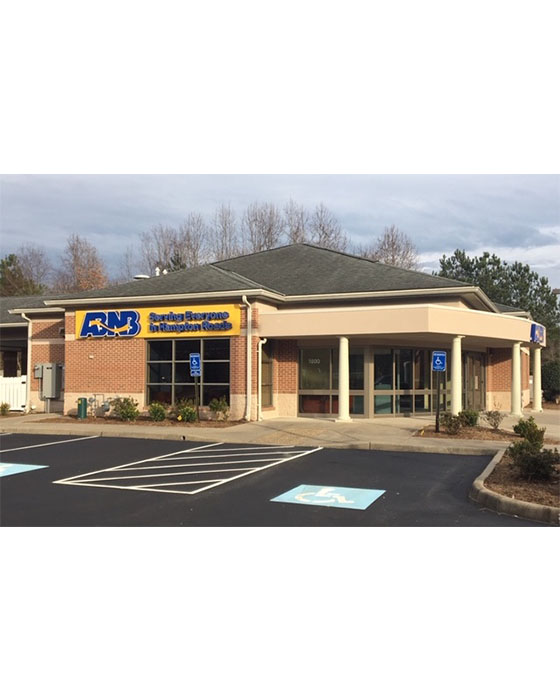 ABNB Federal Credit Union announces the opening of our new Yorktown branch on Monday March 4th. The branch is located at 1600 George Washington Highway in Yorktown. The credit union currently has 18 branches on the Southside in Hampton Roads and Northeastern North Carolina, and this is ABNB's first branch location on the Peninsula. Other Peninsula locations are being planned for 2019 and beyond.
"We're thrilled to open our first branch on the Peninsula," stated Charles A. Mallon Jr., President and CEO of ABNB. "This is an important milestone in the history of the credit union. As a community-based financial institution, we're more committed than ever to serving everyone in Hampton Roads, and this is just one more positive step towards achieving that goal. We will be deeply involved in the Yorktown community and pledge to be a great community partner and resource for the residents of Yorktown for many years to come. It should also be noted that the majority of ABNB's branch staff have deep roots on the Peninsula with many having grown up, gone to school and then worked in the area," concluded Mallon.
The branch will be the first of its kind for ABNB and will serve as a working model for the credit union's new "Total Financial Center" branch concept. In addition to the traditional transactions-based products and services, ABNB will also spotlight Business Services, Investment Services, Indirect Auto Lending, Home Loan Services and Insurance Services, all under one roof providing comprehensive financial services.
The branch features 2 drive-up lanes open Monday-Thursday 8:30am-5:30pm, Friday 8:30am-6:00pm and Saturday 9:00am-1:00pm. The lobby hours are Monday-Thursday 9:00-5:00, Friday 9:00-6:00, and Saturday 9:00-1:00. The branch also features a 24-hour drive-up ATM.
For more than 58 years, ABNB has maintained a commitment to providing quality financial products and services along with professional and personal service to its members. With eighteen branches, numerous Credit Union Shared Service Centers and a nationwide network of surcharge-free ATM's, ABNB currently serves more than 57,000 members and is one of the most recognized financial institutions headquartered in the Hampton Roads area. For more information on ABNB Federal Credit Union and its services, visit www.abnbfcu.org or call 757.523.5300.