ABNB Celebrates Yorktown Branch Grand Opening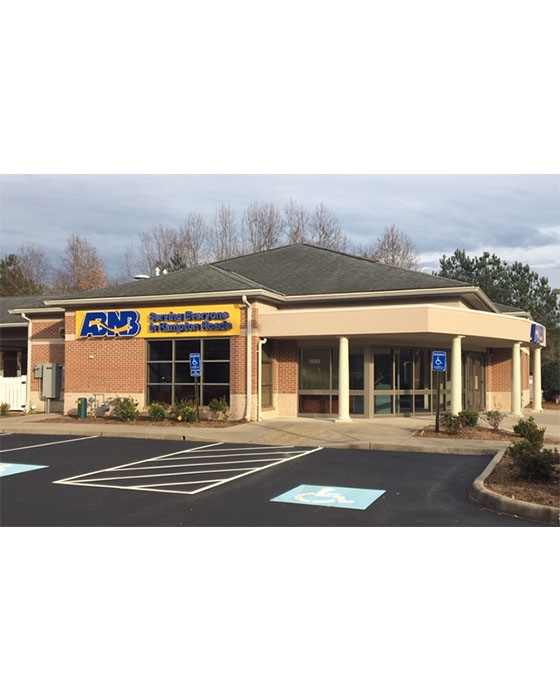 ABNB announces the grand opening of our first branch on the Peninsula in Hampton Roads. The branch is located at 1600 George Washington Highway in Yorktown. The grand opening is taking place MondayApril 1st through Friday April 5th with refreshments served daily. ABNB also hosted a public ribbon cutting ceremony on Tuesday April 2, 2019 at 10:00amfeaturing Tom Shepperd, Chairman of the York County Board of Supervisors.
"We're thrilled to celebrate our first branch on the Peninsula, and the response from the residents in the area has been terrific to date," stated Charles A. Mallon Jr., President and CEO of ABNB. "This is an important milestone in the history of the credit union. As a community-based financial institution, we're more committed than ever to serving everyone in Hampton Roads, and this is just one more positive step towards achieving that goal. It should also be noted that the majority of ABNB's branch staff including Vicky James, Relationship Manager, have deep roots on the Peninsula with many having grown up, gone to school and then worked in the area," concluded Mallon. ABNB donated $100 to THRIVE Peninsula, a local non-profit serving families in need, for every new member who joins at the Yorktown branch between March 4th and April 1st. A check was presented to Executive Director Angela York during the ribbon cutting ceremony for $2,000.
The branch will be the first of its kind for ABNB and serves as a working model for the credit union's new "Total Financial Center" branch concept. Beyond traditional transactions-basedproducts and services, ABNB will also spotlight Business Services, Investment Services, Indirect Auto Lending, Home Loan Services and Insurance Services, all under one roof.
Special thanks to Chairman Tom Shepperd, VA Peninsula Chamber of Commerce, THRIVE Peninsula, Sussex Development Corporation and Traditions Catering.