Annual Meeting & Ongoing Pandemic Assistance Programs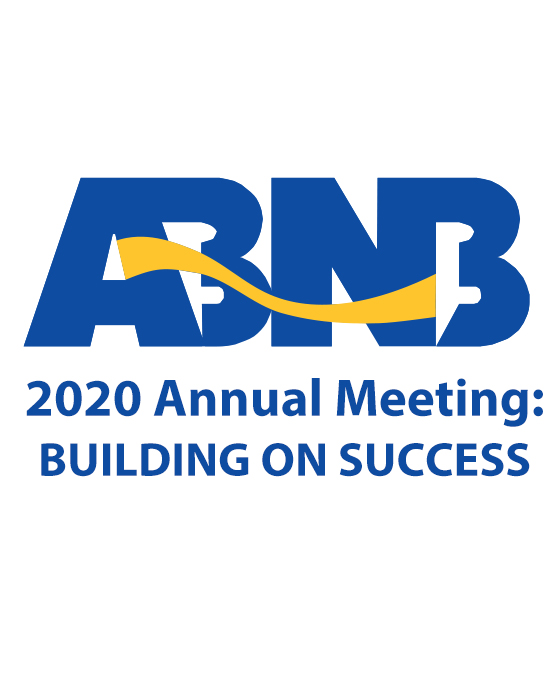 ABNB Holds 60th Annual Meeting and Announces Ongoing Pandemic Assistance Programs
ABNB Federal Credit Union held its 60th Annual Business Meeting April 28, 2020 and announced the continuation of its Member Pandemic Assistance programs. These special loan payment relief initiatives assist members impacted by the COVID-19 Pandemic. "ABNB's mission is to support the financial needs of our member/owners; today, during these uncertain times more than ever," said Richard M. Cheliras, Chairman of the Board of Directors.
New Board of Directors Elected
Marvin Brangan was re-elected to a three-year term as Director. Immediately following ABNB's 60th Annual Business Meeting, the following officers were elected. Richard Cheliras was re-elected Chairman, Marvin Brangan as Vice Chairman, Thomas D. Johns as Treasurer and Randolyn Patterson was re-elected as Secretary. Other Board members include David Krause, Mary Ann Melchers, Wesley M. Parker, Martha Smith and Earl Waddell.
Positive Member Impact
Many members of the credit union have begun to take advantage of the credit union's Member Pandemic Assistance. ABNB has provided temporary loan payment relief on more than 12,000 credit cards and 5,400 automobile loans, mortgage forbearances and member business loans.
"ABNB is also supporting small business in our community. Our participation in the Small Business Administration's Payroll Protection Program has aided more than 120 small businesses in the greater Hampton Roads/Northeastern North Carolina region" stated Charles A. Mallon Jr., President and CEO.
Member Pandemic Assistance Availability
Member Pandemic Assistance is a continuing effort of ABNB to deliver financial relief to consumers and small businesses throughout the region. Information related to Member Pandemic Assistance is available at www.abnbfcu.org/coronavirus
---
Founded in 1960 and celebrating its 60th Anniversary, ABNB Federal Credit Union is a regional community credit union providing quality products and services along with professional and personal service to its members. With eighteen branches, numerous service centers and a nationwide network of surcharge-free ATMs, ABNB currently serves over 66,000 members. For more information on ABNB and its services, visit www.abnbfcu.org or call 757.523.5300.