Financial Education Blog- To Save or To Spend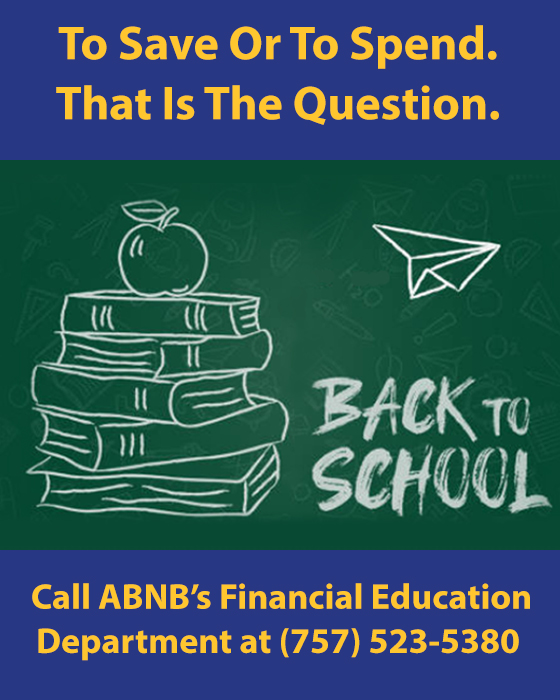 To Save Or To Spend. That Is The Question.
During these uncertain times, what's your strategy? Should you be saving or spending? That depends on your individual situation. However, in these challenging times having an adequate 'Emergency Fund' is extremely important, so savings should be a priority in most households.
As you might expect, in the past few months during the pandemic, the national household savings rate has increased substantially from the prior year. Households are buying basic necessities, covering their debt obligations and then saving a significant portion of their disposable income where possible for a rainy day. With businesses and restaurants beginning to reopen, consumers have more choices than ever for spending, but they should continue to put money into their 'Emergency Fund' to protect themselves. A rainy day fund comes in handy when those unplanned expenses and emergencies arise.
As we enter "Back to School" season (whether remotely or in-person), back-to-school expenses can really add up. To ensure your back-to-school funds go the furthest, comparison shop and take advantage of sales and discounts on school supplies. Remember, you can even use some of the funds in your rainy day fund to cover school supplies.
If you'd like to discuss your saving vs. spending plans, please call ABNB's Financial Education Department at (757) 523-5380. We're here to help you every step of the way. Stay safe and healthy.