Coronavirus Update from ABNB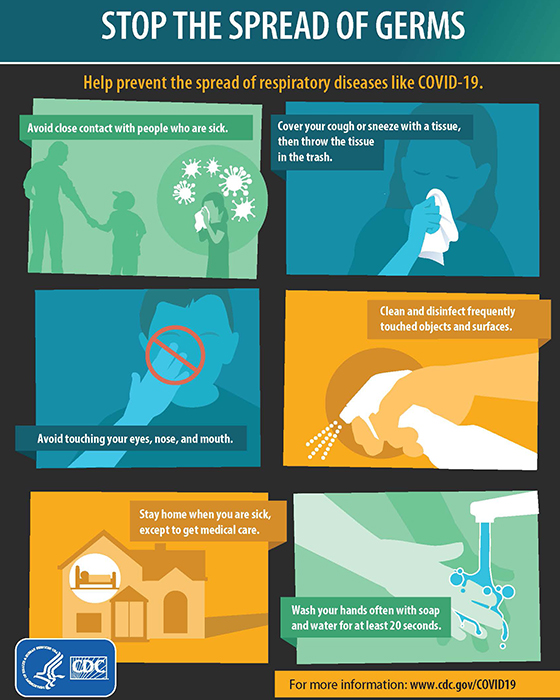 President & CEO's Message
Dear Member,
ABNB remains open and is committed to serving you throughout this time of crisis. All core banking functions will continue uninterrupted…processing payroll, social security deposits, retirement checks, direct deposits, tax refunds, debit & credit card transactions, checks, online deposits, loan payments, shared branch transactions… there will be no electronic service interruptions due to COVID-19.
Our greatest challenge has been the service levels we provide in our branches. We have taken the necessary steps in accordance with the guidelines set in place to protect our communities during COVID-19 pandemic. To help protect you and our team of professionals, we have temporarily closed the lobbies at our branches. However, our drive-thru windows remain open to assist you.
Our front-line team of tellers and member service representatives can help you with any banking function via the drive thru. However, I would ask that you consider the health of not only you but that of our employees before you decide to visit one of our locations.
While our lobbies remain closed, we have relocated staff from our operations center to the branches to minimize the grouping of staff to less than 10. Moreover, our call center team has begun to work remotely. As schools and daycare centers close, our team is doing a fantastic job balancing their personal life and serving you. As such, don't be surprised if you hear a pet or two in the background during your call.
We are taking additional steps to better serve you:
We are asking members that require access to their safe deposit boxes to schedule an appointment, call (757) 523-5300, press 6, then press 3
Why Wait In Line? Make Deposits and Payments In Night Drop Boxes at Branches
Skip the drive-thru line at the branches and quickly make deposits or payments in our convenient night drop boxes at select branches.
To schedule an appointment, call (757) 523-5300, press 6, then press 3.
Digital – The Fastest Way to Access Your Accounts
You can access your accounts 24/7 using our new Online Banking and our new easy-to-use app. This includes access to check your balances, make transfers and payments, deposit checks and open additional accounts as needed. If you haven't already enrolled in Online Banking, select "ONLINE BANKING LOGIN" from our homepage, or download our mobile app.
We appreciate your patience and understanding as we all continue to move forward in this ever-changing environment.
Thank you for being a member of ABNB. We are grateful for your confidence in us as we navigate these uncertain times.
Sincerely,
Charles A. Mallon, Jr.
President/CEO
Ways to Conduct Your Business with ABNB During These Uncertain Times
Instead of Visiting Our Branches, You Have Many Other Options
Night Drop- For Deposits at Branches
Register for Online Banking- Current/Existing Users
Click the blue ONLINE BANKING LOGIN box in the top right corner
Type in your current User ID (not case sensitive). Click "Log In". Enter your default password- the last six digits of your SSN/Tax ID number. Click "Sign In".
Create a new password.
Select and answer security questions.
Agree to the Terms and Conditions.
How to do a remote check deposit via mobile phone:
Log in via mobile app
Touch "Deposit Check" icon at bottom
Enter check amount
Select the Account to deposit check into
Take photo of front and back of check
Touch "Deposit Check"
Receive confirmation of deposit
Information on the Coronavirus