ABNB'S KEVIN OBAL ACHIEVES TOP SBA LOAN RECOGNITION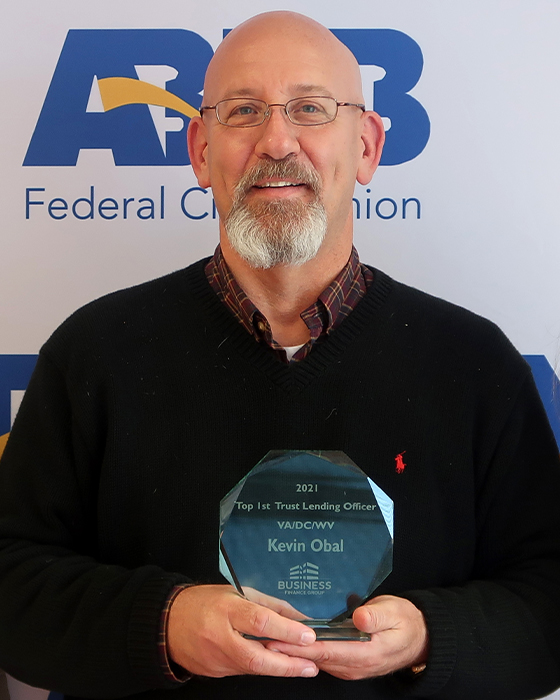 Kevin Obal, a Commercial Underwriter in ABNB's Business Services department, was recognized by the Business Finance Group as the leading SBA 504 loan provider in 2021. Every year, the Business Finance Group (Certified Development Company for the SBA 504 Loan Program) recognizes the top three individual lenders and the top three financial institutions in the southeastern region including Virginia, the District of Columbia and West Virginia. Kevin Obal generated a total of $1.7 million in SBA 504 loans through ABNB for the Business Finance Group who work with banks and credit unions to provide SBA financing under the SBA 504 program for owner occupied real estate and fixed equipment.
Obal has been an employee at ABNB since February 2020 and previously worked at Automotive Services Finance, Inc. as President, and at Tidewater Motor Credit as Director of Bulk Acquisitions.
"Obal is an exemplary employee who has worked hard to generate much needed business loans for local small businesses," stated Mr. Daniel Grubb, Business Services Manager at ABNB. "His expertise and understanding of the unique business borrowing needs of area companies and organizations makes him a valuable resource in the region. He is tireless in finding the best lending solutions that fit the individual needs of companies to help them grow and prosper" concluded Grubb.
Obal resides with his family in Virginia Beach.